Ink USB Pen
The conventional ball pen meets the USB drive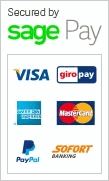 Ink USB Pen
The Ink USB Pen is the perfect convergence between the USB drive and the traditional ballpoint pen. This special design has an innovative magnetic mechanism which ensures the USB can easily be removed when required while being perfectly held in place when not in use. With the Ink USB you get 2 of the most popular promotional items in 1 model.
The Ink USB pen is available in 8 standard colours, and has a storage capacity of up to 128gb.
It can be branded by screen printing only, and there is a print area on the front of the pen of 33mm by 5mm, and 28mm by 12mm. On the reverse there is another print area of 50mm by 8.5mm.