Floor Standing Metal Lectern, 3, 4 or 6 Uprights
Floor Standing Metal Lectern, 3, 4 or 6 Uprights, modern aluminium style perfect for conferences, schools and universities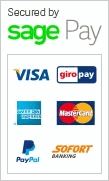 Floor Standing Metal Lectern, 3, 4 or 6 Uprights
This aluminium lectern is 112.4cm tall, with a width of 46cm and depth of 35cm and a total weight of 6kg, which ensures that it is still light enough to be easily moved and repositioned at venues.
The lectern has a modern style and you can choose either 3 4 or six upright posts, and there is a choice of 25mm or 50mm thickness for the posts. The lecterns are also available powder coated in either black white or bright silver. We can also supply lecterns in traditional wooden finish or acrylic if this is your preferred option.
Not only are these elegant lecterns perfect for conferences and events, they are also ideal for academic outlets, as well as weddings and other events.