A3 Heavy Duty Display Stand Covered Base
A3 Heavy Duty Display Stand Covered Base, recycled plastic, easy access top, portrait or landscape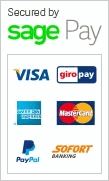 A3 Heavy Duty Display Stand Covered Base
If you are looking for a durable and stable outdoor display sign, then this black display frame is ideal. It is double sides and can hold A3 data in either portrait or landscape orientation. The information is accessed from the top and easy to change over when required.
The black frame is made from recycled plastic. It is suitable for indoor or outdoor use, and the plastic base is weighted at 4kg, making it very stable. It will not blow over or be knocked over easily so is ideal for busy areas or exposed locations.
The display unit is 90cm tall by 29cm wide and deep, and is resistant to weathering and impact. It is also stylish despite being rugged and looks the part outside restaurants and other retail outlets.