A3 or A4 Adjustable Snap Frame Poster Display Stand
A3 or A4 Adjustable Snap Frame Poster Display Stand, frame can slide on the pole and fixed at different heights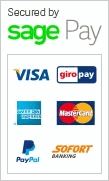 A3 or A4 Adjustable Snap Frame Poster Display Stand
This is an A3 or A4 adjustable snap frame poster stand which is 1300mm tall, with a width of 250mm and depth of 330mm.
It can hold data in either A3 or A4 in portrait or landscape orientation. The snap frame is very easy to load and unload when information needs to be changed regularly.
The snap frames can be moved up and down the central pole and fixed at a height of your choice. The weighted base makes the display frame very stable when in use.
If you need to promote social distancing with appropriate messages, then this is a flexible option. Ideal also for menus, signage for meeting rooms when in use at conference and events, or promotion of health and safety information at office premises and venues.