A4 Curved Brochure Stand 6 Pocket
A4 Curved Brochure Stand 6 Pockets in curved acrylic, 1550mm tall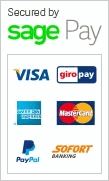 A4 Curved Brochure Stand 6 Pocket
This is a sturdy durable brochure or leaflet holder, which has a silver frame and round base. The body and base are curved, are there are six acrylic pockets which hold A4 documents. The pockets are also curved.
It stands at 1550mm in height and the base diameter is 320mm. The acrylic pockets are 35mm deep and can display three sets of information on each side of the stand. It is flexible in use as you can display up to six different information packs or it can hold 6 x the same information
The silver powder coated finish and curved effect make this a very modern attractive leaflet or brochure display unit ideal for offices, showrooms, foyers and at events.