A4 Display Stand with PVC Whiteboard Insert
A4 Display Stand with PVC Whiteboard Insert which can be written on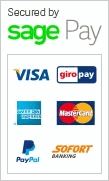 A4 Display Stand with PVC Whiteboard Insert
This is an A4 snap frame poster stand 1 metre high. The frame and base are anodized aluminium in a silver finish and the frame can be used in either portrait or landscape format.
The PVC whiteboard insert can be written on using dry wipe pens so it is ideal for display dish of the day, special offers etc. It can also be used with printed posters so it offers great flexibility.
Information can be changed over very quickly as the frame snaps out and shut easily. It also has a clear non glare pvc cover which prevents fading of posters which are displayed in the frame. This two frames in one unit is very durable and stable and ideal for many applications.