A4 Poster Display Stand Adjustable Height
A4 Poster Display Stand Adjustable Height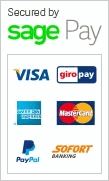 A4 Poster Display Stand Adjustable Height
This floor standing A4 poster stand comes with an adjustable pole and black frame constructed from shatterproof plastic. Place the base under a pallet or unit for extra stability, this also ensures that the showcard sign does not obstruct customer flow once tucked out of the way but still clearly visible.
This is a floor standing A4 display stand which has an adjustable pole. It can be adjusted in height from 80cm to 145 cm and is made from shatterproof plastic with a powder coater steel base which is scratch and corrosion resistant.
The display frame is double sided in A4 size and can be used in portrait or landscape whichever is required. The base and frame are black or white with a silver telescopic adjustable pole.
This is one of the lighter poster display stand so position is carefully and if possible place the base under a unit to anchor it or in a position where it is difficult to dislodge.
We have other units which are heavier duty if your requirement is in a busy area with lots of traffic.