Floor Standing Sign Holder with Leaflet Holder
Floor Standing Sign Holder with Leaflet Holder, magnetic frame is ideal for menus, directional signs or company notices, can be used landscape or portrait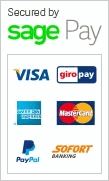 Floor Standing Sign Holder with Leaflet Holder
This is Floor Standing Sign Holder which comes complete with a leaflet holder which is optional as it can be supplied as just a sign holder. The signage can be presented in both portrait and landscape orientation.
An A4 poster can be displayed in the clear magnetic panel in either portrait or landscape to suit your needs. The frame can be rotated and secured to fit either orientation which makes it very flexible for your meetings and events.
At 142cm in height, the stylish curved stand is made from steel, making it a strong and durable design. The poster and leaflet holders are manufactured from acrylic which is clear and high quality. The Leaflet Holder is easy to attach and is designed to hold magazine style and size literature, in A4. size only. The dispenser slides over the top of the stand once the sign holder is removed and sits in place. No screws or fixings are required.