Freestanding Snap Frame Angled A4 A3 Fixed or Adjustable
Freestanding Snap Frame Angled A4 A3 Fixed or Adjustable, silver only, menu holder, queue management, room sign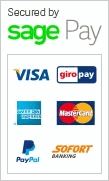 Freestanding Snap Frame Angled A4 A3 Fixed or Adjustable
This is a freestanding snap frame which is available in A4 or A3 sizes. It is angled and can be supplied in either a fixed height format or an adjustable height option.
The freestanding frame can be adjusted from a minimum of 86.5cm up to 131cm. It has a modern style and is finished in silver only. It can be used to display information, menus, control queues, whatever is required.
The snap frame can be used in both portrait and landscape formats. It has a pvc cover to protect the contents displayed in the frame. The frame is very easy to open and close so that the display information can be changed over quickly and easily.
It also has a useful tilt mechanism so that you can angle the frame to avoid sunlight and to suit your venue and space.