Height Adjustable Signboard Holder
Height Adjustable Signboard Holder, polished stainless steel finish, portrait only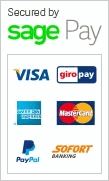 This is a free-standing height adjustable indoor sign holder in a polished metal finish. The height of the sign holder is from 1420mm to 1960mm, with a 25.4mm diameter stainless steel pole. The base is heavy to ensure stability in use. The frame size is 600mm high by 450mm wide and it will take a post which is 400x550mm. The frame can only be used in portrait format, not landscape.
Graphics are loaded from the top and slide in easily and can be changed quickly.
Weighing in at 5.3kg only, the sign holder is lightweight and designed for indoor use rather than outdoor. Despite its light weight, it is a strong and sturdy sign holder and the polished stainless-steel finish is classic and fits into all types of décor and styles.