Leaflet Carousel 36 Pocket
Leaflet Carousel 36 Pocket, holds DL leaflets 210x99mm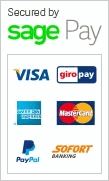 Leaflet Carousel 36 Pocket
This is a leaflet carousel which is 1420mm tall. It has 36 acrylic pocket which will hold data up to DL size, which is 210 x 99mm.
The frame is silver metal with four extended feet which splay out for extra stability when in use or when empty. This unit offers a perfect solution to displaying small leaflets and literature to passers by. It has a high capacity and a high quality silver metal frame and durable acrylic holders.
It is a tall unit with rotates fully and encourages visitors to come and browse. It is ideal in a hotel or b&b lobby to display information from local attractions in the vicinity for guests to plan their visit. It also has great potential for charities, such as animal rescue centres, as information on adoptions, sponsorship, becoming a member, fundraising can be easily displayed.