Reception Sign Holder
Reception Sign Holder, stainless steel indoor stanchion with sign holder, can be used with barrier system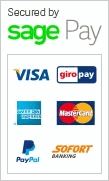 Reception Sign Holder
This is a heavy duty stainless steel poster holder which can also be used as part of a rope and post system for crowd control.
It is 1335mm tall and has a poster frame which is 335mm by 220mm, with a viewing area of 300mm by 205mm.
It is 7kg in weight and has a slide in A4 poster pocket with acrylic sheets.
This poster holder is heavy duty and ideal for office reception areas, hotel foyers and exhibitions. The poster holder can be joined to a matching rope and pole barrier system if you wish to include an access control system as well as having information signs. We can the stainless steel rope and pole barrier system as well as the poster holder.