Showcard Stand with Coloured Base
Showcard Stand with Coloured Base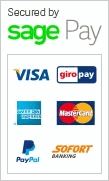 Showcard Stand with Coloured Base
This is a colourful sign which is ideal for retailers, venues or events. A vivid plastic poster frame with chrome finish pole. Available in A5 A4 and A3 sizes. Choose from Black, Blue, Green, Red or White.
The height of this display stand can be adjusted from 32cm tall to 62cm.
These colourful show cards are perfect for large stores such as garden centres or DIY shops for displaying next to larger items or pallets. They can also be used at venues as a low cost sign to show where break out rooms are at conferences and events, so that visitors can navigate the venue quickly and easily. They can also match your conference colours and provide a unified theme visually.