Travel Agent Poster Display Stand
Travel Agent Poster Display Stand, 8 A4 acrylic display pockets suspended on wire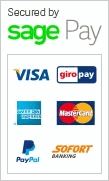 Travel Agent Poster Display Stand
The display unit is 2000mm or 2 metres tall, 600mm wide, and it will display a graphic up to A4 size. There are 8 double sided clear acrylic poster holders in A4 size which are hung by cables in the frame. It is ideal for use in travel agency windows or employment and recruitment agencies, or estate agents.
This is a silver framed unit made from aluminium, supplied flat pack and easy to assemble.
The poster holders are easy to load with graphics which just slide into the holders, so when you have to regularly change over information it is simple and fast.
Apart from being used as a large window display, this display unit is suitable for exhibitions, communal areas, foyers, receptions and general office and meeting rooms where you need to give instructions or promote or market items. Adjustable feet make it easy to use on uneven surfaces.