Upright Tall Double Sided A4 Stand
Upright Tall Double Sided A4 Stand, very tall, ideal for busy locations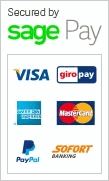 Upright Tall Double Sided A4 Stand
This is a very tall A4 display stand which makes is easy to see in busy locations. It is 1.4 metres tall and 330mm wide and deep. It can hold an A4 poster in portrait format, but as it is double sided, you can have two different images or messages displayed at one time.
The frame has magnetic front panels which makes poster changeover very fast and easy. Ideal if you want to change information regularly and require good visibility as being double sided it can be seen from various angles. It has a silver metal frame and slim profile.
Due to its height, the base has been designed to be extra stable, with the weight distributed evenly throughout the base.