Touch & Write Touchscreen Pen Twist Action
Touch & Write Touchscreen Pen Twist Action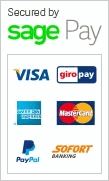 Touch & Write Touchscreen Pen Twist Action
This slim metal pen is a great choice for people who use a tablet and write notes as it has a ballpoint pen at one end and stylus at the other. This make it ideal for use on smartphones and other touchscreen devices.
It is finished with a chrome metal tip, clip and trim and is available in either black or white, with black ink.
The barrel print area is 50mm by 15mm making it suitable for branding, ideally for printing in one colour.
The printed pens are packed in individual bags but they can also be supplied unbranded.
This is just one of the many styles of pens that we can supply in either push button or twist action formats.