Oak Wood Card Holder
Oak Wood Card Holder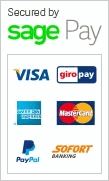 Oak Wood Card Holder
This is a card holder for use on tables or desks at meetings events conferences and dinners, anytime you want to have a name card to indicate where guests should sit.
This is a wooden cube of English oak, and a name card holder with either a crocodile clip or a round metal coil is inset into the wooden block.
Both styles will securely hold your ticket or name card in place. The coiled ring measures 7mm or 20mm and your ticket will simply slide in between the wire. The crocodile clip opens approximately 8mm wide so may support thicker tickets.
The crocodile clip and and 20mm coiled clip are 2.5cm square with a height of 11.5cm, while the 7mm coiled ring is smaller and has a 2cm cube and a height of 6cm