Americano Primo Insulated Mug
Americano Primo Insulated Mug, 86mm diameter by 100mm tall, choice of colours for mug and grip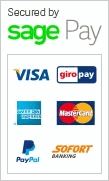 Americano Primo Insulated Mug
This is an Americano Grande Primo Thermal mug which has a diameter of 86mm and a height of 100mm, and a 250ml capacity. It is designed to fit within standard vending machines and can be washed in the top rack of a dishwasher. Ideal to get away from throw away cups.
Combined with a silicon grip, there is a choice of 13 high gloss colours. The white mug can be printed in full colour, and the grip and lid are available in 11 colours, while the grip can be provided in white and yellow only.
This thermal mug is ideal for office use, money saving as it can be re-used by y our staff when they are off site. We all know about waste so cut down on one use mugs.