Americano Thermal Mug High Capacity
Americano Thermal Mug High Capacity, tall mug with handle, 11 lid and grip colours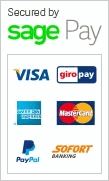 Americano Thermal Mug High Capacity
Americano Thermal Mug High Capacity, 205mm tall with a huge branding area of 236mm by 132mm.
UK produced, the thermal mug is double walled to keep drinks warm when you are out and about, can be re-used but not dishwasher proof.
The mug is supplied in white with a full colour wrap around branding option. The grip and the lid are available in eleven bright colours, while the grip alone can be produced in white or yellow.
Just one of the many thermal mugs from Stablecroft which are dual purpose as they keep your product warm and at the same time reduce the use of one use disposable throw away products. Before this becomes a legal requirement, begin using more green alternatives.