Coloured Travel Mug 400ml
Coloured Travel Mug 400ml, 14 colours, 172 x 87mm, double walled with screw on lid and coloured sip cover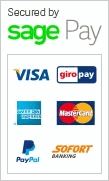 Coloured Travel Mug
This is a coloured travel mug, which is double walled. It has a screw on lid and and a coloured sip cover.
It has an overall dimension of 172 by 87mm, and there is a printable area which is 170 x 45mm. There is a colour palette of 14, which includes amber, black, blue, burgundy, cyan, green, grey, pink, purple, red, yellow, white, light green and light pink.
It can be printed one colour in one position and there are options to print in 2, 3 or 4 colours to suit most logos and personalisations.
Ideal for office use to replace one use throw away coffee and tea mugs, can also be used off site and on the move. Just one of the many thermal mugs we can supply.