Take Out Coffee Mug 500ml
Take Out Coffee mug, 500ml, 10 colours, overall size 160 mm by 92mm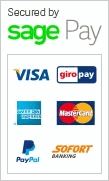 Take Out Coffee Mug 500ml
This is a take out coffee mug, which is supplied single walled only. It has a matching cover and a brown paper sleeve is provided for grip and heat protection.
The colourful coffee mug has an overall dimension of 160 by 92mm, and there is a printable area which is 100 x 40mm.
There is a colour choice of ten shades. The colours include amber, aqua, black, blue, green, pink, purple, red, yellow, and white. It can be printed one colour in one position and there are options to print in 2, 3 or 4 colours to suit most logos and personalisations.
The take out mug is made from plastic, it is less thermal and eco friendly than other options but is at a more budget price point.