Award Plaques Clear Crystal
Clear crystal award plaques for recognition events, achievement or incentive gifts, huge choice of shapes and formats, engraved with logos text and graphics, also available in colours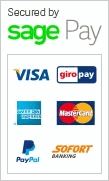 Award Plaques Clear Crystal
We can provide an extensive range of award and recognition plaques in crystal and other materials. The crystal awards are clear or black or blue and have a very wide choice of styles and price points.
The plaques and awards can be engraved with names and business logos of your choice. Or other graphics of your choice. Awards are ideal recognition, achievement or incentive gifts for staff and customers, with a huge range of shapes and sizes to meet every occasion.
The smallest cube award is 5cm in size but the range of sizes can extend to 38.5cm so there is plenty to choose from.
As well as crystal, awards can be produced in glass, which is available in jade, clear and smoked glass options.
Shapes include iceberg, torch, peak, hexagon, diamond, cylinder, cenotaph, point, pyramid, shard, column, vertical wedge, vertical slope, and many more.