Award Plaques In Jade, Clear and Smoked Glass
Award Plaques In Jade, Clear and Smoked Glass, more than 20 shapes to choose from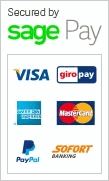 Award Plaques In Jade, Clear and Smoked Glass
This is our range of award plaques which are produced in clear and coloured glass. The glass shades are smoked or jade which is a pale green.
There is a very large choice of shapes and designs, and some come complete with stands. The stands are made of black wood, rosewood or aluminium.
The shapes are varied and include:
Arch Autumn Leaf Circles Diamond Flame
Half Moon Honour Ice Peak Mountain
Octagon Peak Pyramid Rectangle Slope
Square Star Wing
Some of the award plaques have a bevelled edge as an additional feature. They range from the ultra modern to more traditional shapes and styles, which makes them ideal for all kinds of commemorations or celebrations. The award plaques can be engraved with text, or graphics, or surface effects, so they can be made to your individual requirements.