Clear Acrylic Cylinder Container
Clear Acrylic Cylinder Container, ideal for small items at events and in the office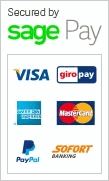 If you are looking for a container for use at meetings and events, this clear acrylic container is ideal. It will help organise your smaller items of merchandise, and is very versatile in use while simple and clean in design.
It is 100mm in height with a 200mm diameter. Made from clear acrylic, the contents are easy to see. It can hold business cards, chocolate, smarties, small promotional items, whatever you need to have at hand.
Not only that, it is ideal for organising small items in the office to keep them stored clearly visible but easy to find and reach. They can be stacked to save space and keep items tidy and organised.