A4 Menu Or Presentation Folder In Real Leather
A4 Menu Or Presentation Folder In Real Leather, choose from Hampton, Kensington, Buckingham, London, Richmond and E-Leather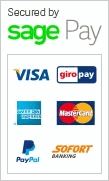 A4 Menu Or Presentation Folder In Real Leather
Supplied in A4, the information presenter has a turned and stitched edge and framed interior pockets, ideal to hold A4 sheets or photographs. There is a range of leathers choose from, offering a wide choice of grades and qualities.
The dimensions are 235 x 320 x 10mm with a branding area of 120 by 90mm. The presentation folders are suitable for branding.
An A2 pad can be fitted to the presentation folder and the edge stitching can be coordinated or contrasting.
Colours include Black,Brown, Burgundy, Dark Green, Navy Blue, Mid Grey, Saddle Brown and also a huge number of vibrant colours in the Kensington range such as Cobalt Blue, Burnt Orange, Fuschia Pink. This makes them so easy to match with corporate colours and branding for special events!