Nappa Leather A4 Conference Folder with Coordinating Leather Interior
Nappa Leather A4 Conference Folder with Coordinating Leather Interior, with a padded and stitched leather cover and matching angled interior pocket with a choice of over 80 colours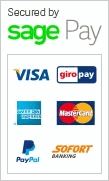 Nappa Leather A4 Conference Folder with Coordinating Leather Interior
A Nappa Leather A4 Conference Folder with matching coloured interior, and huge choice of colours – up to 80 tints to select from.
The left hand side of the folder has a straight edged pocket for notes or brochures.
The opposite side has a fitted lined pad in A4 and a pen loop mounted to the right of the ruled note pad.
The Nappa Leather A4 folder is 253mm by 320mm in size and has a branding area of 90x120mm.
It can be branded by embossing, printing and other methods. Prices quoted are for plain unprinted items, we can confirm cost of branding separately.
With its wide choice of leathers, it is a perfect choice if you are trying to match closely to a pantone colour.
A very simple folder but very nice quality – lead time is short 4-5 weeks only.