Peru Grained Effect Cover Diary
Peru Grained Effect Cover Diary, with blind embossed year date, 3 colours and sizes, white paper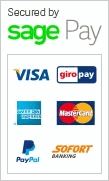 Peru Grained Effect Cover Diary
The Peru diary from Stablecroft has a grained effect cover complete with a blind embossed date design.
There are three colours to choose from:
Black
Blue
Burgundy
The covers are padded for all formats, and there is a ribbon marker in the desk format only.
The choice of sizes for this diary are:
Pocket Weekly Portrait
A5 Daily
Quarto Weekly
The diary is suitable for blind embossing to customise it with logos or text or names.
The Peru grained effect diary is just one of our range of diaries and notebooks with this finish, other include:
Plaza diary which has more vibrant colours such as lime and purple within its range
The Phoenix, Sherwood, Double Loop, Oceania, Acero, Asia and Balacron notebooks all have a grained effect cover should you need a notebook as well as a diary.
Our prices do not include branding, just contact us for more information.