Antimicrobial Staff Badge Holder and Door Opener
Antimicrobial Staff Badge Holder and Door Opener, packs of 100 units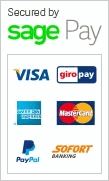 Antimicrobial Staff Badge Holder and Door Opener
If you are returning to work in offices and venues or other sites, help reduce the risk of spreading germs with this innovative antimicrobial door opening ID cardholder. This stafff badge holder eliminates the need to touch door handles, keypads and lift buttons and significantly reduces the risk of picking up germs and spreading microbes from surfaces. As it features a door push/pull hook and a push-button tool, it's a fantastic tool to use in locations multiple people require to touch shared devices, handles etc.
The holder is made from an antimicrobial material which helps to reduce the growth of bacteria by up to 99.99%. It can easily be attached to a lanyard or card reel.
The holder is 14.5cm in length and 6.5 cm wide. It is supplied in packs of 100 units only.