Covid-19 Full Length Screen
Covid-19 Full Length Screen, ideal for restaurants, hairdressing salons, beauticians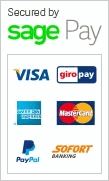 Covid-19 Full Length Screen
This is a floor standing clear screen which is ideal to protect staff and customers and maintain social distancing in businesses.
The screen will guard against the transmission of airborne viruses and is ideal for businesses when return to work is being assessed in terms of safety on site. It is ideal to be used in hairdressing salons, restaurants, foyers, anywhere that there is a requirement for a separator screen without impeding views and vision.
The screen can also assist in crowd control. It has a silver frame made from anodises aluminium with a 1mm clear PET screen which is 189cm by 94cm. It is extremely portable and it is also easy to stack several screens together if they are used on a temporary basis so need to be stored when not in use.