Disposal Single Use Face Mask
Disposal Single Use Face Mask, non medical quality, triple layer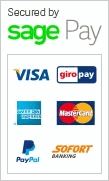 Disposal Single Use Face Mask
Available in June, this is a three-layer non-woven face mask designed to cover the mouth and nose. It is available in packs of 50. It has elasticated ear loops and front for extra comfort.
These protective face masks feature a three-layer design. This is to help filter out small particles or droplets in the air and provide maximum protection from a non-medical mask.
For safety reasons, face masks are disposable and should only be worn for a few hours. Care should be taken in handling it, positioning it and disposing of it. It is not a medical grade mask as these are not available to the general public.
It is 17.5cm by 9.5cm, and are packed in units of 50.