Flat Pack Sneeze Screen or Barrier
Flat pack sneeze screen, 900mm wide by 750mm high, no side panels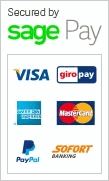 Flat Pack Sneeze Screen or Barrier
This is a low cost barrier screen which is designed to be placed between the cashier and customer to make check out safer. It is supplied in flat pack format and is made from clear acrylic, 3mm thick. The edges are rounded and polished for extra safety from germs.
The overall size is 90cm by 75cm, and the transaction slot is 30cm by 15cm. This enables cash payments to be made and also permits a hand held chip and pin card terminal to be passed to customers through the slot.
The sneeze guard his provided with two slotted legs enabling it to be used as a freestanding unit. It can also be anchored using adhesive foam pads or there are pre-drilled holes in the base feet which allow it be to anchored by screws to the counter or desk.