Floorstanding Full Length Sneeze Barrier
Floorstanding Full Length Sneeze Barrier, ideal for beauty salons and hairdressers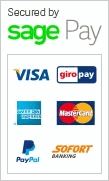 Floorstanding Full Length Sneeze Barrier
If you require a full-length sneeze barrier, ideal for hairdressers, beauty salons and spas, this is a 5mm acrylic sneeze screen which can be branded.
It is 1480mm high by 720mm wide and is opaque. They can be manufactured in clear acrylic but they will be much more expensive and on a longer lead time. If you would like us to quote for a clear finish, just let us know.
We can also supply screens which are suitable for use at check outs, or which can be suspended from ceilings, so that you can cover all eventualities.
As there is excessive demand for these products currently, stock will become harder to obtain, so if you have a deadline for return to work, it is best to source as soon as possible.