Freestanding Screens With Glazed Window
Freestanding Screens With Glazed Window, many sizes and colours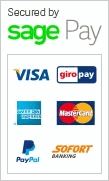 Freestanding Screens With Glazed Window
If you are preparing for a return to work, whether in an office, library, museum, you will be conducting risk assessments and how to reconfigure your work and public spaces.
We have a range of office screens which have a glazed panel in the top half of the screen enabling visual contact but ensuring social distancing protection. The panels are available in either a nylon loop fabric or a wool-mix fabric. Eight sizes are available across both ranges, from 1200 by 1200mm up to 1500 by 1800mm. There is a wide choice of colours. The nylon screens have a choice of six colours while the wool-mix range has ten colour options.
They are easy to assemble and offer a flexible to provide hygiene screens on return to work.