Hand Gel for Covid-19 Protection
Hand Gel for Covid-19 Protection, available in many sizes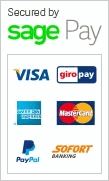 Hand Gel for Covid-19 Protection
This hand washer contains a powerful bactericide and kills 99.99% of bacteria. Cleans and refreshes hands without the need for soap and water, is fast drying and non-sticky. Food safe, non-perfumed and skin friendly. Apply a small amount to the palm of your hand and gently massage both hands together.
British quality, meets BS EN 1276 which is the European standard for the bactericidal activity of chemical disinfectants as proof of effective infection control against harmful micro-organisms such as MRSA, Salmonella, E.Coli, Flu Virus (H1N1) and Pseudomonas Aeruginosa. In order to pass this standard, products have been tested by an independent laboratory and must prove a bacteria kill rate of 99.999% within 5 minutes.
Available in many pack sizes and bulk. Currently on special offer, prices may change so please check when ordering.