Hand Sanitiser Dispenser
Hand Sanitiser Dispenser, freestanding, hols one litre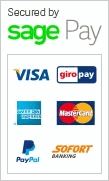 Hand Sanitiser Dispenser
This is a newly introduced freestanding unit which dispenses hand sanitising gel to staff, customers and visitors. The Freestanding Hand Sanitiser Dispenser enables you to encourage and promote better hygiene to staff or customers by encouraging them to wash their hands more often.
The unit is 192cm or approximately 6ft in height, and has a stylish aluminium poster frame where instructions can be displayed. There is a pump action hand sanitiser unit of one litre capacity attached to the frame. This can be filled by your choice of product. You can use either a liquid soap or alcohol rich hand sanitising gel, whichever you prefer.
There is a drip tray below the dispenser to catch any excess product and the bottle is quick and easy to refill. The dispenser and poster can be moved up and down the central pole to a position of your choice.
It is available either as a pump action dispenser or with an automatic sensor dispenser.