Hand Sanitiser Holder
Hand Sanitiser Holder, hooks on to a belt loop or threads through a belt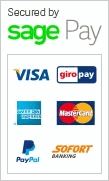 Hand Sanitiser Holder
If you need to use hand sanitisers on the go, we have a handy pouch which can hold a small 50ml hand sanitiser bottle. They are available with or without the bottle and can be supplied in faux or real leather. With the need for quick easy access to hand sanitisers we have developed these handy pouch options to hold small 50ml hand sanitiser bottles.
The orange holder has a press stud closure and is designed to be worn on belt loops so that it hangs on your hip for easy access the to the product.
The blue holder is designed to be hung from a lanyard, or staff badge or to attach to a handbag. It has an easy to squeeze bottle so that you can squeeze gel without opening the holder.
The green holder has an open topped designed for a belt and for use with a pump press top bottle.
The holders can be supplied branded or unbranded.