Non Medical Face Mask KN95 FFP2
Non Medical Face Mask KN95 FFP2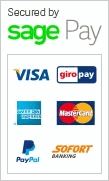 Face Mask KN95 FFP2
Stablecroft are now able to offer this non surgical face mask which is sold in packs of 30 units.
These non-medical face masks have an improved carbon layer, which means that the mask's filter will block out fine dust, allergies, smoke, and dirt. They are able to block out almost 95% of the particles present in the air, offering excellent protection.
The mask has a M shaped nose clip to provide a tight fit on the face while at the same time also ensuring comfort to the user. These masks are suitable for both men and women. They are breathable and the fabric is gentle on the skin, while offering four layers of protection to the user.
They are certified to CE 2163-PPE-638/01