Pavement Sign With Social Distancing Message
Pavement Sign With Social Distancing Message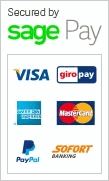 Pavement Sign With Social Distancing Message
Stablecroft can supply an A1 or A2 size pavement sign with a double sided social distancing message of Please Keep Your Distance and a related image. This is ideal for businesses which may be ready to open, such as garden centres, so that the message to your customers or visitors is reinforced at your entrance.
The sign is very stable with a solid heavy base and the sign itself can swing. There is a integrated poster sleeve so that the message can be changed easily. We can supply the sign with no printed message if you prefer to add your own.
While this is ideal for the current requirement to promote social distancing and safety, the pavement sign can be put to other uses such as branding and promotional offers outside outlets. Replacement panels can be provided when necessary.