School Desk Dividers White Correx
School Desk Dividers White Correx, pack of 20 units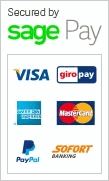 School Desk Dividers White Correx
If your school or nursery is preparing to return to business, you will be aware of the need for social distancing and safety. Here is a budget option to provide desk screens for schools, nurseries etc. This screen is made from 4mm thick white Correx, which is a corrugated cardboard product with a protective coating.
The screens are sold in packs of 20, and measure 600mm wide by 450mm high and 400mm deep. They can be drawn on and cleaned with soap and water.
They are easy to set up and move around, making them an economical and flexible option. Correx is durable and should offer a reasonable lifespan though not as tough as acrylic or other materials. We have other Correx screens which are supplied ready printed and personalised.