Social Distancing Lanyards
Social distancing lanyards, pre-printed with safety message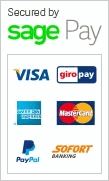 Social Distancing Lanyards
Social distancing lanyards have a safety message pre-printed so that when in use they reinforce good practice in offices, venues and events.
Made from an eco fabric, they are 2cm wide with a trigger clip and a safety release. The minimum order is 100 units and the safety message is "Safe Working" "2 Metres Please" " Protect Each Other" in white print on a blue lanyard. The lanyard has a smooth dye sub print and is made from recycled plastic.
As businesses begin to get back to work, if you are using name badges or staff passes, why not change your lanyards to continue to promote safety and social distancing. It's so easy to forget and the clear message on the lanyard reinforces good practice.