Social Distancing Mats
Social Distancing Mats for shops and offices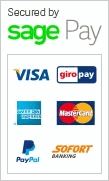 Social Distancing Mats
Social distancing floor mats are designed to provide a visual guide to customers and visitors so that they can judge the correct social distance to adhere to.
When placed two metres apart, they indicate to anyone using the site where they need to stand or wait, making them extremely useful for any entrancies, lobbies, near check outs and any communal areas. As everyone judges distances differently, these visual checks or reminders help keep all visitors or customers at the prescribed safe distance.
The vinyl self-adhesive mats are 40cm by 30cm in size and can be adhered to any smooth and clean floor making them ideal for retail premises. They also have a slight texture to prevent slips and spills. With black lettering which is very clear, they have a bright yellow background colour, making them very easy to see.