White Foamex Sneeze Screen
White Foamex Sneeze Screen, no window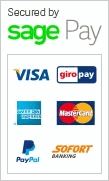 White Foamex Sneeze Screen
This is a compact sneeze screen which is freestanding and is suitable to divide desks in office. It is suitable for any desk which is at least 60 cm wide. It is designed to be used to provide a barrier between the co-workers in offices and reduce the spread of infection and promote safety.
The frame is made from white Foamex, which is a lightweight material, it is 75cm in height and is a solid panel without any window. It is freestanding and does not needed to be adhered or drilled in place.
We can also supply this product with a clear pvc window if this is preferred. Both items are supplied flat pack and simply slot together, making them very simple to use and extremely easy to move.