Acrylic Name Card Base for Tables and Desk Tops
Acrylic Name Card Base for Tables and Desk, to show delegate or guest names at dinners or in meetings, can be read from both sides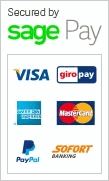 Acrylic Name Card Base for Tables and Desk Tops
This is a clear acrylic name card base, which is perfect to display delegate or guest names at formal conference dinners or similar events.
The acrylic is 2mm thick and has polished edges. Each unit is supplied in individual bags.
The clear acrylic show card or name card bases with the choice in three sizes, giving plenty of options depending on the size of your table and how many other decorations and items you need to fit onto it.
Also ideal to place on desks at formal forum meetings so that speakers and delegates can easily identify other guests and speakers if they cannot read their name badges.
We have a similar product made in stainless steel if this is preferred