Clear Plastic Card Holder For Table Name Cards
Clear Plastic Card Holder, for name cards at dinners and receptions, 55mm clip and 90mm diameter plastic base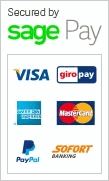 Clear Plastic Card Holder For Table Name Cards
This is a clear plastic card holder with an oval base which is 90mm in diameter and made of clear plastic.
The clip is 55mm and is multi angled to hold card inserts. Stablecroft can supply perforated name cards in white or a range of colours which can be used to produce your nametags to be added to this product.
We also have a wide range of similar table top name card holders and can also supply table number stands so we have the complete package if you are organising dinners or conferences and have table plans, table numbers and need people to find their places easily. If you don't see what you want or need just ask and we will find other options.