Counter Top Wire Menu Holder
Counter Top Wire Menu Holder, 2 sizes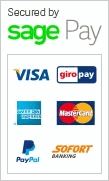 Counter Top Wire Menu Holder
This is a polished chromed finish wire counter standing menu holder. If you are looking for an alternative to the more traditional acrylic menu or poster holders, this modern and stylish design fits well in restaurants bars and other hospitality outlets. Its design allows your menu or promotional material to really stand out.
You can choose from two frame sizes, which will hold either an A4 document or 1/3 A4 (DL) poster. As the unit's frame is open, you can choose a range of menu or document heights as long as the documents are rigid. If you wish to use a stack of literature, the material has to be heavy duty paper or card to remain upright in the menu holder.
Each dispenser has rubber feet so that it will not scratch surfaces when in use.