Show Card Clamp Stand
Show Card Clamp Stand, with grey circular base, the clamp is 100mm wide, for displaying cards and posters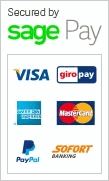 Show Card Clamp Stand
This is a Show Card Clamp Stand which has a 100mm wide gripper so that cards and posters can be displayed without a frame. Poster covers are available separately if you prefer to use them.
The central tube is adjustable from 32cm to 62cm and is silver in colour. It does not come in other colours.
It sits on a circular plastic base which is grey.
Cards and posters up to 5mm thick can be used in the stand which is elegant and simple.
It is ideal to hold table numbers at large conference dinners, so that delegates and guests can find their table easily after consulting the main table plan.
It also very handy to indicate Registration Desks and other places your delegates or guests have to locate.