Active USB Flash Drive
Active USB Flash Drive, ideal for when you are on the move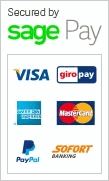 Active USB Flash Drive
The Active Carabiner Flash drive is made from a durable zinc alloy. It features Carabiner Flash two USB connectors on the one drive.
At one end is the standard USB connector, while the other end there is a choice of either a Micro-USB or USB-C connector that can plug into compatible devices such as smartphones, tablets and digital cameras.
The Active also features a spring-loaded clasp that can easily attach to key chains, neckstraps and rucksacks. Perfect if you are travelling and on the move as it is a durable sturdy device.
The Active Carabiner Flash drive can be branded on both the front and back. The branding area is 25mm by 10mm. The data storage capacity of the device is 2gb to 64gb.