A2 Poster Frame With Literature Racks
A2 Poster Frame With Literature Racks, high quality display stand with many options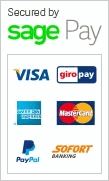 A2 Poster Frame With Literature Racks
This is a single sided A2 poster display unit which is 1800mm high and weighs 18kg. The poster frame is 814mm tall by 549mm wide and has a snap shut fixture which makes it easy to load and unload. The poster frame has rounded corners to avoid sharp edges.
The base is square, 380mm by 380mm, and is very stable while in use. It is supplied with one x A2 poster frame and two A3 literature shelves which are 420mm wide by 297mm high. Also available in other formats.
It has a high quality anodised finish and is made from aluminium, with chromed end caps. It is supplied flat pack with full assembly instructions. The poster frame is very easy and fast to changeover information and the system is ideal for retail, or museums, libraries and showrooms as well as offices and conference venues.