A4 Snap Frame Poster Display Stand With Tilt
A4 Snap Frame Poster Display Stand, frame can tilt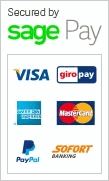 A4 Snap Frame Poster Display Stand With Tilt
This A3 display stand is 1200mm tall and has a width of 300mm and depth of 420mm. It has a unique tilting feature where it can be angled at up to 55 degrees when required to ensure better visibility of the contents displayed.
The snap frame poster frame enables its contents to be changed easily and quickly and it can be used in either portrait or landscape orientation.
The base is weighted to ensure that the unit is stable when in use. This A3 poster display unit is ideal for whatever messages you have to convey at a venue, office, museum, exhibition areas or wherever you are working. Particularly useful with the return to work and the need to reinforce safety measures.