Acrylic Brochure Display Lectern Stand
Acrylic Brochure Display Lectern Stand, dual purpose, ring binder and brochure holder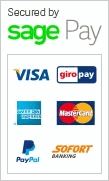 Acrylic Brochure Display Lectern Stand
This is a dual purpose A4 brochure display unit or lectern stand. It comprises a silver anodised aluminium pole and base, which is weighted for extra stability. The top of the stand is fitted with an A4 ringbinder. This is ideal to hold literature and photographs which can be flicked through and view.
On the vertical pole, there is an A4 clear acrylic brochure holder where more information can be placed for visitors to self serve. There is the option therefore to show two sets of information on one stand, one to be referred to and the other to be taken home. The stand is 1100mm high with a base which is 420mm by 300mm. The display section is 470mm by 320mm.
It is supplied flat pack but is easy to assemble. While it is ideal for restaurants and catering service, it is also very flexible and can be used by many other industries and events.